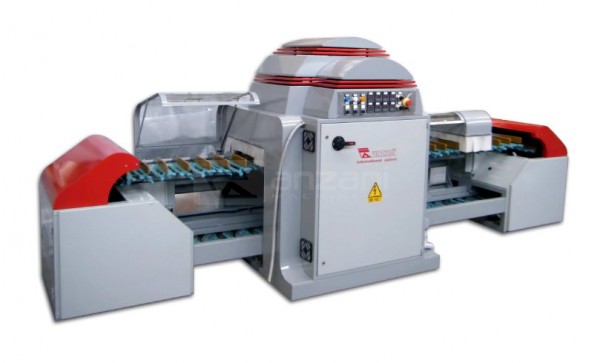 UVCD Tunnel
Cement Dryer with NIR Lamps
UVCD TUNNEL is a glue dryer, which carries out, for shoes, boots and relative soles, the functions of fast drying and fast reactivation of glue,both solvent and water based. Uvcd Tunnel allows to place on the conveyor in alternation the shoe and the relative sole, giving a separate treatment in the chamber, with both infrared NIR lamps and hot forced air. On request, it's possible to add, at the end of the conveyor, a flash that reactivates again the glue on the shoe and on the sole, in case of cooling of the glue, because of delays in the sole laying phase. Uvcd Tunnel differs from Uvcd Tunnel Conveyor because it makes 1 cementing instead of 3 in the same machine.
Anzani's Surplus:
Very fast drying
Great time saving
Great energetic saving
More efficient production
Great results in the bonding tests
Excellent quality of the final result
NIR infrared lamps system
System for heat anti-loss
Separate treatment (shoe-sole)
Suitable for both solvent and water based glues
Suitable for any type of footwear
Made in Italy
Technical features
Output in 8 hours
Prs
1100 with single conveyor
2200 with double conveyor
Rated Power
Kw
12
23
Average Power
Kw
5,5
10
Dimensions
Mn
4450x1230x1700
4450x2080x1700
Get the full catalogue here: http://www.anzanimachinery.it/en/98/newsletter.html
Documents
Enter Name and E-mail to download the pdf catalogs.